Main Content
Our creative team of experts can get you started towards Lead Generation with a complete A-Z setup. We help Real Estate Agents build their business using 4 key elements: Design, Content, Strategy, Social Integration! Complete Exclusivity For Your Market Area.
More Info
To Succeed In Real Estate You Need A Constant Flow Of Leads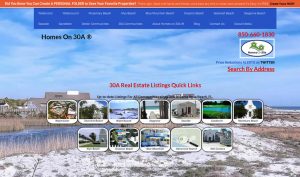 We have been designing Real Estate Lead Generating Systems for over 10 Years!
Our experience in integrating Mobile Ready IDX Pages, SOCIAL MEDIA, SEO, Organic search, and lead generation strategies create a powerful Lead System for you.
We have exclusive areas and give 100% of lead generation in each client area. Email us and include your market area (City, Zip Code, Etc.), and best time to talk for a few minutes. Our phone number is 850.502.1958 if you would like to leave us a message for a return call.